56th Annual Fall Seminar and Dinner
Date:
Tuesday, September 10, 2019
Location:
The Marq, 3177 French Rd, De Pere, WI 54115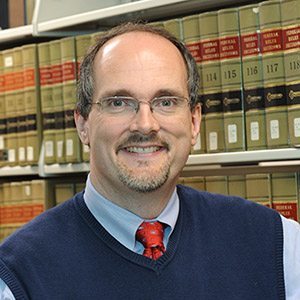 GUESTS ARE WELCOME!
JOINT EVENT with the Fox Valley Estate Planning Council
♦ ♦ ♦ ♦ YOU DON'T WANT TO MISS OUR NATIONAL SPEAKER! ♦ ♦ ♦ ♦
NATIONAL SPEAKER Sam Donaldson Profile
NEW VENUE The Marq at French Road
AGENDA
12:30 - 4:30 PRESENTATION
4:30 - 7:00 CASH BAR
5:30 DINNER
CONTINUING EDUCATION
4 CE credits for attorneys, CPAs, CFPs, ChFCs, all Wisconsin insurance license holders and those individuals that hold insurance licenses in states with continuing education reciprocity with the state of Wisconsin.
PRESENTATION TOPICS
Federal Tax Update – 2 hours
Contemporary Estate Planning Paradigms for Married Couples – 1 hour, 15 minutes
Unwinding Estate Plans Due to Changed Circumstances – 45 minutes
SAM DONALDSON

Professor of Law, Georgia State University College of Law

Specializations

Federal Taxation and Estate Planning

Biography

Prior to joining the faculty at Georgia State University College of Law in 2012, Professor Donaldson was on the faculty at the University of Washington School of Law in Seattle for 13 years. During his tenure at the University of Washington, he was a five-time recipient of the Philip A. Trautman Professor of the Year award from the School of Law's Student Bar Association. Professor Donaldson served for two years as Associate Dean for Academic Administration and for six years as the Director of the law school's Graduate Program in Taxation.

Professor Donaldson teaches a number of tax and estate planning courses, as well as courses in the areas of property, commercial law and professional responsibility. He is a nationally recognized speaker on federal taxation and estate planning at professional conferences and continuing education seminars.

Professor Donaldson is an Academic Fellow of the American College of Trust and Estate Counsel (ACTEC) and a member of the Bar in Washington, Oregon, and Arizona. Among his scholarly works, he is a co-author of the popular West casebook, Federal Income Tax: A Contemporary Approach, and a co-author of the Price on Contemporary Estate Planning treatise published by Wolters Kluwer.

Professor Donaldson has served as the Harry R. Horrow Visiting Professor of International Law at Northwestern University and a Visiting Assistant Professor at the University of Florida Levin College of Law.

Education

LL.M., in Taxation University of Florida College of Law
J.D. Magna Cum Laude, University of Arizona College of Law
B.A. with Highest Honors, Oregon State University
COST:
$100 ($120 beginning on 8/19/19) for EPC NEWI and FV EPC council members
$125 ($145 beginning on 8/19/19) for non-members, guests and members of other EPC councils
$15 for printed material; which must be submitted by 9/5 (electronic copies provided at no additional cost).
$30 for dinner: includes entrée, dessert, and coffee**NOTE** You do NOT need to be a member to attend the dinner. (Dinner registration closed on 8/18/19)

BE A SPONSOR!
We anticipate close to 100 participants from across the state representing multiple disciplines and areas of expertise. Sponsorship does not require seminar attendance.
GOLD Sponsor at $1,000
This sponsorship level provides the opportunity to participate in the introduction of Sam Donaldson and the recognition of other sponsors while offering brief remarks about your firm and introducing your firm's colleagues that are attending, plus premium company logo recognition at registration table poster and handouts.
SILVER Sponsor at $500
This sponsorship level provides a personal introduction of your firm and your firm's employees that are attending the seminar and medium size logo recognition at registration table poster and handouts.
BRONZE Sponsor at $250
This sponsorship level provides a personal introduction of your firm and small logo recognition at registration table poster and handouts.

Sponsors, please reply by Tuesday, September 3rd to ensure appropriate recognition to:
John Keller at jkeller@johnsonfinancialgroup.com Questions: 920-225-5541
Please include the following:
Company Name
Contact Person
Phone Number
Email Address
Attachment of company logo
DINNER MENU
One of four entrées:
Pecan & Parmesan Crusted Chicken Breast or
Beef Tenderloin Roulade or
Crab Stuffed Haddock or
Pasta Primavera (Vegetarian)
2 sides:
Yellow & green beans & carrots and
Roasted garlic mashed potatoes
One of two desserts:
Tuxedo Truffle Torte or
Tiramisu

Not currently an active member? Select About Us to learn about membership benefits.
Make checks payable to:
The Estate Planning Council of Northeast Wisconsin
PO BOX 114 · Green Bay, WI 54305
Phone: 920-964-0070 · Fax: 920-964-0074
admin@epcnewi.org